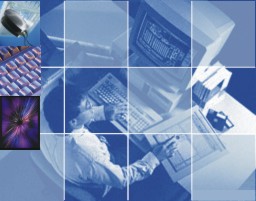 SNTP
NSK-SNTP V1.3c for Guardian is now available for syncing your system time to a primary and backup external network time source. You can sync your system time from 1 second to 1 ms offset the time source. This includes the NTPDATE and SNTPD server. NEW! Ability to sync your system time using an offset!
E N C - S S L
ENC-SSL V1.0 is for GUARDIAN now available to support your RSA 1024 bit encryption as a service needs. This includes an api for encryption and decryption to our encryption engine. With this software you can add encryption to your software with one call. This software support S-Series, NS-Series and J-Series systems.


L D A P
LDAP V2.0 is available now for providing directory services on the NSK SYSTEM. This is the LDAP server with the tools and client software to deploy a scalable directory service on the NSK platform.
S S H
NSK-SSH V3.0 is available now for Guardian OS S-Series, NS-Series and Blades. This supports SFTP and secure telnet sessions, key authentication,and ftp access for the GUARDIAN environment only. NSK-SSH V3.0 has been certified to work with CailCTT,Outside View and Mr-Win6530. Each product provides 6530 access via SSH to your desktop. SSH V3.0 include security provisions for stopping all telnet and ftp services on your system.
LDAP AUTHENTICATION
LDAP-AUTH is a new product that allows you to do off-host LDAP Authentication. This software provides you with a subsystem and programmable API that allows you to specify your search parameters to verify if a user is authorize or not.For more information about this product send a email to sales@bsi2.com.